Welcome to Matty D's

Established in 1978 as one of the first mobile disc jockey companies, our regional growth was driven by our reputation for professionalism in every aspect of our service. In 1991, we began offering photography as the first company to give the negatives and copyrights to our brides.
Over the past 25 years our experienced talent managers have recruited the finest award-winning professionals and we have brought many processes in-house, including operating our own design studio, video studio, album binding and our own Kodak photography lab. The result is award-winning artistry, enhanced personalization, and value that, even we, may have thought impossible only 5 years ago.
Today we are proud to elevate brides' expectations in over 50 markets nationwide. And yet, we remain a family business.
Weddings
Your event will be unique because we can customize a package designed with your needs, wishes and budget in mind. Spectacular intelligent lighting, plasma and projection screens, color kinetics, live musicians, singers, live ceremony and cocktail alternatives, and party favor giveaways. The possibilities are endless.
We are always working to bring our clients the latest innovations and trends to make your party sizzle. Make this event the best it can possibly be!
Corporate Events
Corporate parties, holiday parties, and picnics are excellent opportunities for people to meet their coworkers, let their hair down, and have fun together. It's a great way for companies to say "Thank You" and provide a morale boost for their employees. A Sound Sensation will customize each event to your exact specifications and assist in any theme party suggestions. We can make dinner a lot more interesting by playing name that oldies T.V. tune, or company trivia. When the company was founded, who worked there the longest, who gets the most personal phone calls, etc.etc.
No matter how small or large, we will accommodate your needs. I can coordinate any event, whether formal or motivational, a retirement party or beach/pool party. For outdoor parties you can go to outdoor parties page to see all the interactive games we can do. Games can be used not only to entertain your guests, but also to show how much you appreciate their contributions at work.
Full Service

We pride ourselves in our ability to handle all facets of your wedding. Rather than going through multiple vendors, juggling and trying to coordinate a variety of individual companies, let Matty's Mobile DJs handle everything. We provide acclaimed DJ services, along with state-of-the-art photo and video production.
We still have select dates available for 2018!
Testimonials
CLIENTS LOVE US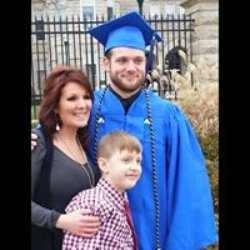 These guys were amazing! DJ Matty D kept the party going all night long. They did my pics too and they were perfect. The best part was we were able to check them out on our honeymoon. A lot of my friends waited a long time to see their pictures? ASound Sensation out of Crystal Lake rocks!!!
We used Matty D and his services for our wedding and it was awesome!!! He is such a happy and fun person and he comes with a world staff staff!!Now. They are a little pricey, however it comes with your DJ, Photo booth, videographer, photographer, and uplighting. So you get a lot for the money and they were all great!!! We got to request as many songs as we want and it even appeared as if he found songs that were like us to play. Matty does an awesome job getting to know his clients and makes everything very fun, energetic, and gets the WHOLE room dancing!! Not to mention… We got our pictures within ONE WEEK!!!! and our video within TWO WEEKS!!!! They even give you the copyright so you can develop as many as you want… I have friends that got married months before us that haven't even seen their pictures or video yet, and I've already gotten my Wedding album done!
I have to start by saying I don't think I recieved more compliments about my wedding than those about the DJ. He did an AMAZING job getting people out on the dance floor and keeping there. I saw my grandpa dance that night in a way I have NEVER seen before! It was awesome. He had told us from the beginning, you can pick a bunch of songs to tell me to play, but remember its my job to get people out on the dance floor. So we took his advice, picked out a few must have dance songs and our ceremony songs (he also officiated our wedding, which is great!) and let him have complete control. And let me tell you, there is no DJ out there that even compares to them! I have to say that of all the weddings I have been too, I think this was seriously the most fun. And I'm not just saying this because it was my wedding. This is all I've heard from EVERYONE I have talked to since my wedding. So all in all, they provided us with music, entertainment, this really cool lazer I've never seen anywhere else, uplighting and he also officiated the ceremony. And the value was incredible. I would never have been able to do all those things seperately for what we paid. Please don't make a mistake by booking another dj. If you want a fun wedding, this is the place to go!